Purple Stripe
We have grown OD2 (oddity#2) since 2015 and it has consistently produced large and colourful bulbs.  It is not too spicy and the flavours resemble one of our favorites Khabar.  Oddly enough it grows with characteristics form both Purple Stripe and a Rocambole garlic.  One day we hope to find proper classification of this garlic.  For now it remains in our collection as OD2.

Regular price
Sale price
$3.00 Each
Unit price
per
Sale
Sold out
View full details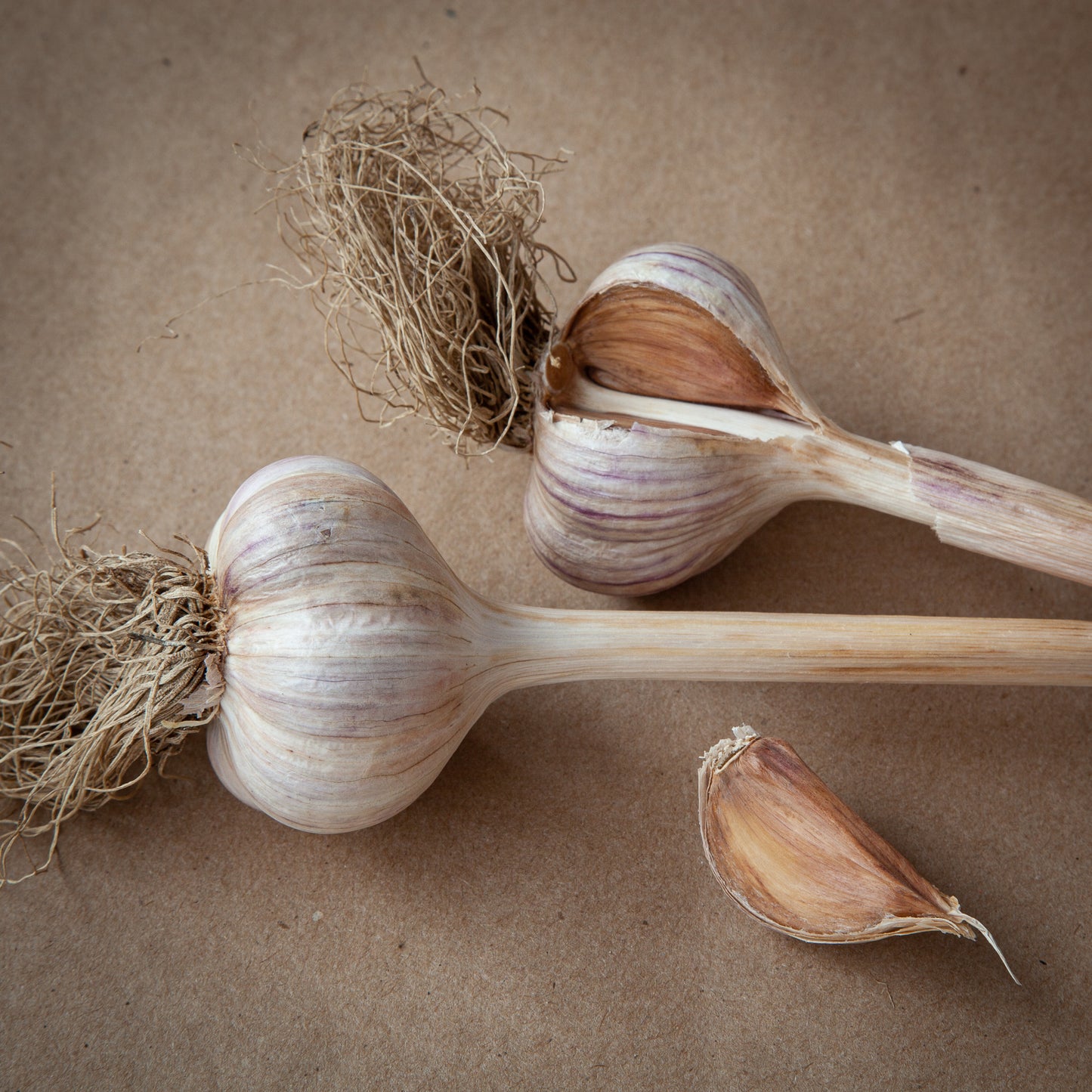 Common questions from our customers
What are some good food pairings for this garlic?

OD2 has complex flavours it should be treated as a key ingredient. Use it in soups and spreads like garlic soup, hummus, or a hot spinach dip.
What are some highlights of this garlic?

OD2 has impressive characteristics for growing and for eating. This is a fun plant to observe.